High Precision Ball Screw Jack System used for America customer lifting computer enclosure equipment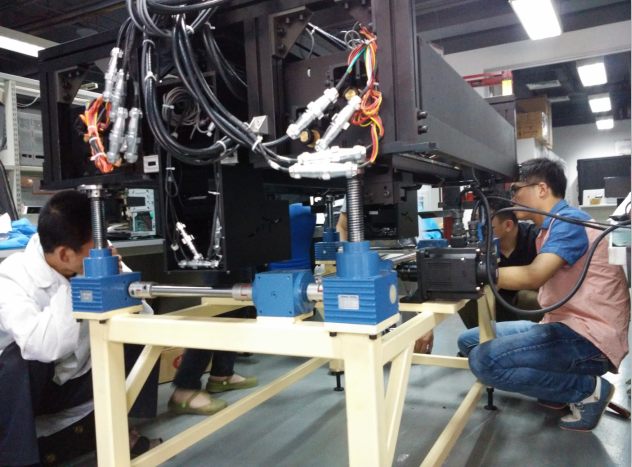 This High Precision Ball Screw Jack System has below Specifications:
1: Customer needs lifting load is 150KN
2: This ball screw jack system precision is 0.03mm.
3: SJB50 jack model, lifting screw tr40x7, max. load capacity 50kN
4: Upright translating screw, Screw rotation,do axial motion.
5:. 300mm stroke with high worm gear ratio, 1mm per turn of worm shaft.
6:. Lifting screw top end is top plate
7: Double worm shaft input.
8. Accessory: SJV090 cubic bevel gearbox, Aluminum alloy couplings, connecting shafts.